Techmology, what is that all about? Is it good or is it whack? SPOILER!! - It's.. fine actually. But don't expect too much
I've been shooting and editing videos since I've discovered windows movie maker on my PC. Dumb phones, old digital cameras, action-cams, if a potato could record video there would be at least a 100 gigs of footage on my hard drives by now. Blocky, low-quality, murky footage recorded on a potato.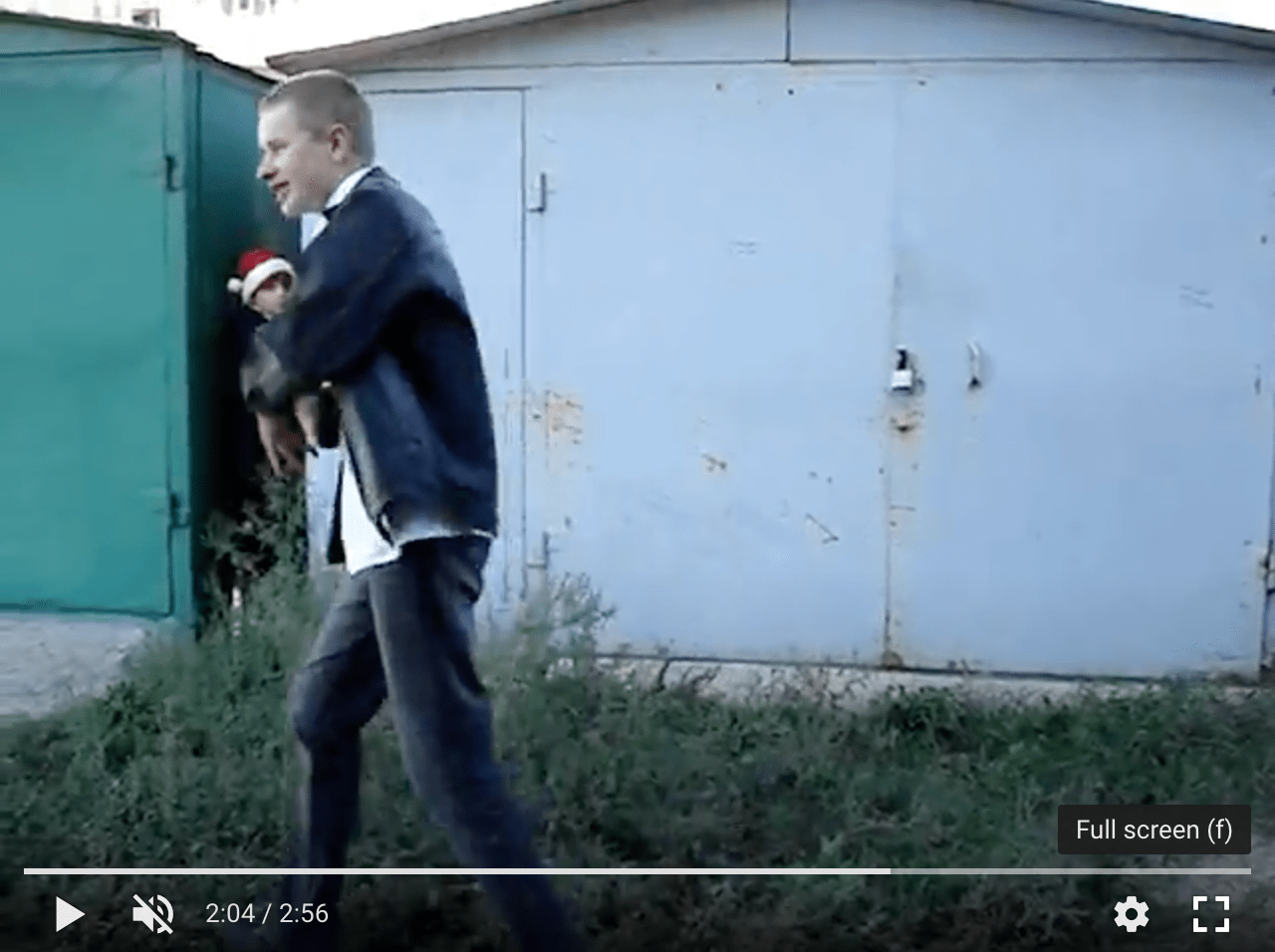 (2006 version of me, captured on an early digital camera in glorious VGA)
Perhaps you've been wondering if you should get the newest GoPro, an older GoPro or a "GoPro alternative" to film action sports, vlog, do POV shots and so more. Good! Let's get right into it!
What action cameras are good for ?
A GoPro is good for shooting short videos (under 10min, shorter is better). Sound "is there" but your mileage may vary.
It's small, has a really wide angle that's useful for POV shots and to keep "the action" in frame. Small size allows you to get really creative, and get shots that otherwise would be impossible.
If taking pictures is important for you - get a used DSLR, a mirrorless camera or a recent smartphone. No GoPro will get anywhere close to these.
About "alternatives": GoPro Hero Black cameras are defacto "as good as it gets" in the action camera world as of 2022. The more recent offerings from DJI and Insta360 can give you "ok" results with some compromises for a price that is still very close to a GoPro.
Which GoPro to get ?
If it's your first action cam, always choose a previous generation GoPro. Make sure it's a "Hero Black" model.
"Silver" and "White" were just chinese cameras sold under a GoPro brand and have nothing in common with the real thing. Some won't even pair to official GoPro app. People selling their used "Silver" and "White" models for a price over 100$ are either clueless or trying to scam you.
Session, Max, 360 and others are a very different kinds of animals and are not a subject of this article.
Hero 5 Black till Hero 8 Black share a lot in common: same battery, same sensor, same chip to run the OS, same size and same $399 release price.
Hero 9 and 10 are bigger, use different kind of battery and were (still are) way more expensive.
Cameras that came out before Hero 5 Black don't have digital stabilisation which makes Hero Black 4 and older models obsolete (in my opinion)
Prices (how much is "not too much")
The GoPro math (as well as amazon math) was simple back in a day: The day Hero 8 Black was out for 399$, Hero 7 Black would become $349, Hero 6 would go for $299 and so on. The "step" was ~$50.
The moment 9 was released 150$ more expensive than usual, Hero 7 and Hero 8 actually became more expensive on amazon to preserve the $50 step... Cheeky.
I got my Hero 7 Black for 248,91€ new on amazon.de, without any sale or "special deal" in June 2020. That was a fair price!
As of March 2022 amazon.de has Hero 6 Black for 320€ and Hero 8 for 380€. That's bullshit, don't pay that much. Check your local big electronics chain stores. In my experience in-store prices are can be way more attractive for older generations of GoPro that are old stock.
For used gear, 200$-300$ can get you a anything from a used Hero 6 Black to Hero 8 Black. Don't settle for 5 or older at this price.
Under a 100$ a used Hero 4 Black isn't a bad deal, even in 2022 the footage can look fine. But good luck finding such a deal. Ebay is full of mad men selling their 4s and 5s for 600$ and up. Cameras that costed 399$ new, 8 years ago.
My thoughts on Hero 7 Black after 2+ years of use
When i got my Hero Black 7 i was upgrading from a Sony HDR-AS50 which i have lost in a lake.
(after full season underwater the employees found it, found me and i got the camera back. I didn't hope this will ever happen, obviously, so I bought a HERO 7)
AS50 was a fine little camera in many regards. Hero 7 Black had to be an upgrade, but the reality was a mixed bag.
Stabilisation on GoPro was better, the app "worked" and the GoPro color profile (contrasty and saturated) looks better to my eye.
Recording short clips in 1080p 60fps / 2.7k 60fps is what works most of the time. Shorter is better. Sometimes the camera will "get stuck" and by the time it woke up the moment is already gone.
Glitches like this and overheating are not limited just to Hero 7 Black and the problem was only getting worse with further generations.
Still, for what it is, a wide-angle small camera, GoPro is as good as money can get you. I love the footage i got over the years and the amount of situations and angles you can capture is legit amazing.
"BETTER CHEAPER action cameras from China"
Are a myth and do not exist. There is (and always was) "bottom of the range" noname brand action camera that is "surprisingly not too bad".
A few that come to my memory are sjcam, "rollei", "goextreme" and more recent acaso. I also recall watching bunch of reviews of polaroid cube back in the day. It is never worth it.
What you are likely to get is a cheap digital camera in a box, no stabilisation, smaller field of view, almost certainly no way to repair it and just a massive disappointment overall.
GoPro is far from perfect, and these cameras are even further from "just decent"
DJI Osmo Action and Insta360 cameras
DJI Osmo Action was a long awaited "gopro killer" but turned out to be "just ok". You can get one for a price between the cost of new Hero 8 and Hero 7.
Stabilisation and colors will still be better on a GoPro and so will be your experience with the phone app and such. DJI were not releasing any newer models in a GoPro form-factor since. Both Hero 8 and Hero 7, in my opinion, are a better purchase.
Insta360 go and go2, same as dji action 2 are a different kind of camera. Something in vein of old Hero Session 5. Unless you want to put it on a micro fpv drone, stay away from them. Battery life and quality of video are not even close to GoPro.
Sony action cameras
I love my as50 and fdx3000 is no doubt quite cool. The hardware is good (no wonder, Sony produces cameras for ages) but software is utter shit.
The action cameras product line was short lived and is discontinued, your chances of getting accessories / repairing broken lens protectors and such are extremely low. If somebody gives you an FDX3000 for free - lucky you, but other than that - stay away from them.
TL;DR
Get an older generation GoPro Hero Black, as cheap as you can. I'd start with Hero 6 or newer. Buy an extra battery and a high-quality microSD card and START FILMING THOSE SICK SHOTS! What are you waiting for?
Also, if you find yourself not filming that many shots - that's fine too! Just sell it online!