The 3-month long Ericeira adventure is reaching it's finale
July in Ericeira kicks the "highest season" off, some prices are a bit higher, beaches are packed, the swell is low and there's annoying black seaweed everywhere, yuck.
Also, the fucking beach rescuers are out of their slumber.
I've tried to skim Praia do Sul another day. 3 minutes in a smiling lady wearing all yellow kindly asked me to stop, because "its a beach for swimmers now". There were no swimmers in water where I've been attempting to skim, but that didn't matter.
In the "fuck off or i'll call the police" conundrum I chose the first option. Booo! Now my skimboarding is like my skateboarding: A MENACE TO SOCIETY.
Bikes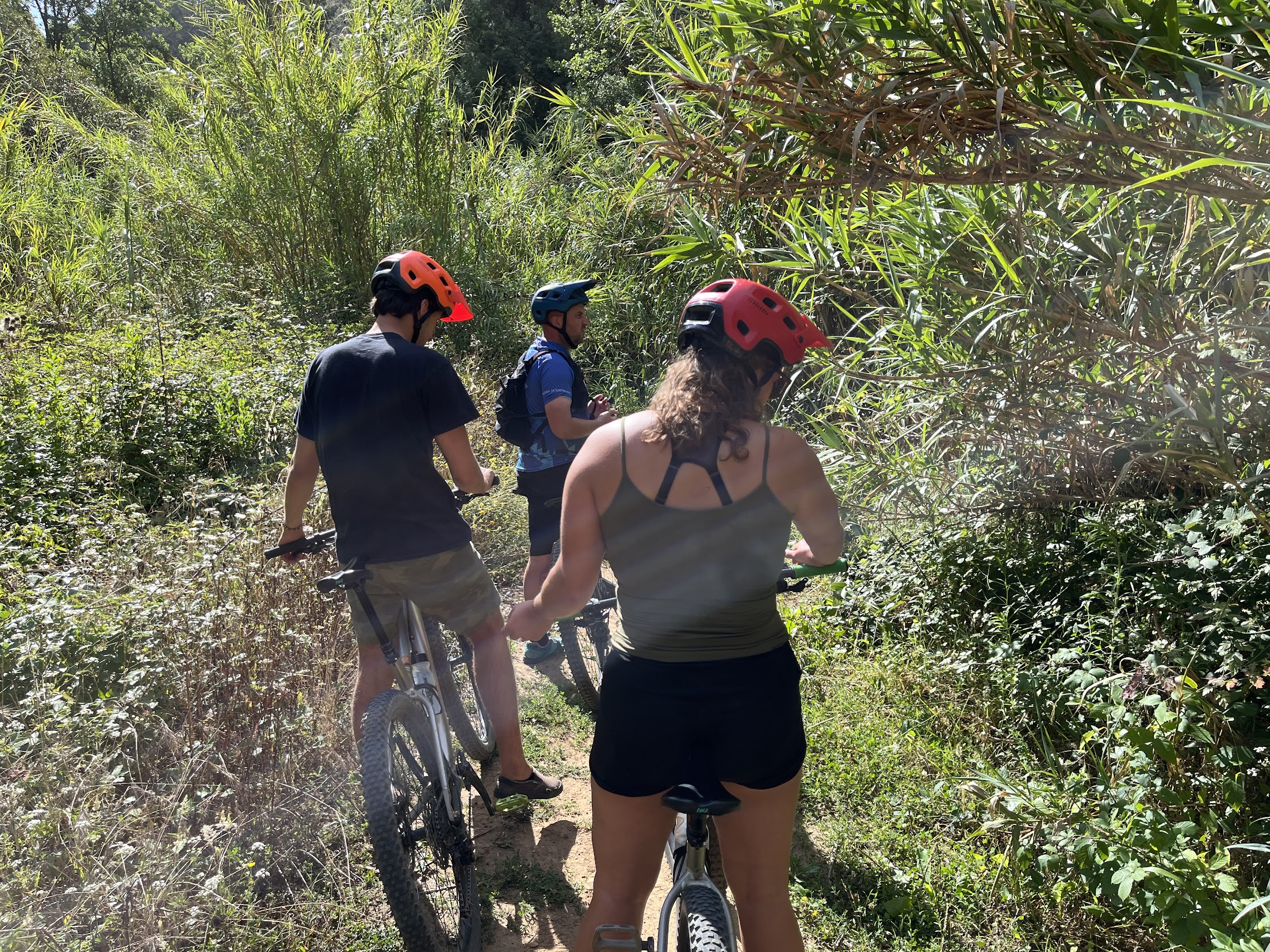 Floh organized a Bike tour with @ericeirabike (Hi Bruno, you're still a charmer!)
Was my second time riding trails EVER so the only thing I can tell is: it's fun. Go book yourself an adventure, please.
We got a bit spontaneous the other day, and just rented a few bikes in @takeoffebike to wander on our own, check out the spots and such. Not too far from Crazy left I got a flat tire and the whole adventure ended pre-maturely.
The dude from the @takeoffebike picked up the phone, brought me a spare tire and overall is a gentleman, I'll come back for more biking, definitely.
the route was stunning
Bodyboarding (not really)
My new skimboard has a lot of float, so Floh decided to bodyboard a bit. Cute stuff. I'll have to squeeze bodyboarding in the list of future nautical sport vacations. Also I'm flying this board back to Berlin and will attempt to ride it as a wake-skate in a cable-park! Stay put for that!
I hope I'll see you all guys in Berlin in a few weeks, real soon.
It's about time to check out that Tempelhof miniramp, hit the cable park and so many other important Berlin things!